In Larkspur, we love to host and attend various annual events, and we always get excited to see new and recurring faces who want to join the action! Being located right between Denver and Colorado Springs, we have visitors from all over Colorado to join the fun and be a part of the excitement. The Larkspur Chamber of Commerce and the Town of Larkspur have a variety of annual events for you to participate in. Check out the details of those annual events down below. We hope to see you out having fun at these fun events in Larkspur soon!
5:30-7:00
2nd Monday of every month – watch for emails on location (at Various Locations)
At Larkspur, we love networking. We believe that monthly mixers are a great opportunity for local businesses to come together and learn about what they do. Taking place every 2nd Monday of every month, between 5:30 to 7:00pm, businesses of all shapes and sizes come together to meet, greet, and come together to see all the brilliant entrepreneurial minds of Larkspur and surrounding communities. Our monthly mixers are designated at various locations and are disclosed in an email to members before the event. Whether you are a new business or have been around the block once or twice, we can't wait to see you there!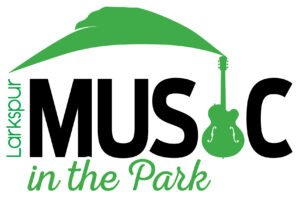 June – August 2022
Larkspur Community Park
Every year from June to August, The Larkspur Chamber of Commerce partners with The Town of Larkspur for the Annual Music in the Park series. Just up the rock from Monument and Castle Rock, Colorado, our town hosts a FREE, family-friendly event that features music in the evening on the Colorado Front Range. Bring a camping chair, a blanket, and your ready-to-sing-a-long attitude! The best part is every year is different with new dates and music genres. We will have different sponsors and food vendors at each event with music from all generations. The event starts at 6:00pm. Even though the event is free for all ages, we do encourage a $10 donation to a selected nonprofit organization for each event.
June 10 –  Cari Dell
June 24 –  Hickabee
July 8 –  DOTSERO
July 22 – Ryan Chrys and the Rough Cuts
Aug 12 – The Tattered Covers
Aug 26 – Looking Back
July 21, 2022 @ 3:30pm
Perry Park Golf Course
Enjoy a delicious grab and go dinner selection or relax and dine after playing a round on the fairway. $45 per person for 9 holes of golf and driving range at this exclusive and private course, so reserve early with Nancy Page Cooper either by email, LinkProperty@hotmail.com  or text 720-849-0718.
3rd weekend in September
Larkspur Community Park
Every year, Larkspur, Colorado hosts the Autumn Harvest Arts & Crafts Fest at the Larkspur Community Park. Occurring on the 3rd weekend in September, you will see over 50 white tents and booths spread out across the park with different vendors, artists, and businesses selling their products and crafts, homemade goodies, and unique creations. Enjoy a hayride, great music, good food, and hydrating refreshments, including some wine and craft beers. The event starts at 10:00am and ends at 5:00pm. Once you finish visiting the booths, there are extra activities for the kids to enjoy with bounce houses and playgrounds. This event has something for everyone to enjoy, so come out and have some fun!
4:00pm
1st Saturday of December – Larkspur Community Park
Tree sponsors decorate their tree(s) the Saturday before Thanksgiving
Thanksgiving just ended, your bellies are full of delicious turkey and now the race to Christmas is on. On the 1st Saturday in December, at the Larkspur Community Park, visit the Larkspur Community Park for the annual tree lighting ceremony! During this event, multiple Christmas trees are lines up in the community and stay lit from dusk until dawn, between December 1st and January 15th. More than 50 local businesses and community members of Larkspur and surrounding areas attend this event every year to decorate and light their own trees. Join the fun and celebrate the holiday season with us, beginning at 4:00pm. Sponsors for the event decorate their trees the Saturday before Thanksgiving.