Nestled in the foothills of the Rocky Mountains, in between Denver and Colorado Springs, Larkspur is a tight-knit, growing community that has a lot of beauty and excitement to enjoy for both residents and visitors. With multiple annual events that the entire family can enjoy, such as the Colorado Renaissance Festival and annual Christmas Tree Lighting Ceremony, there is always an opportunity to be a part of the action. With only 200 or so full-time residents, Larkspur delivers a small town feel with a wide range of activities to enjoy. Various nonprofit organizations and businesses of all shapes and sizes come to Larkspur to sell their products, musicians alike come and play and be merry, and hiking trails are here to spend the day, while being in close proximity to tourist destinations including Castle Rock.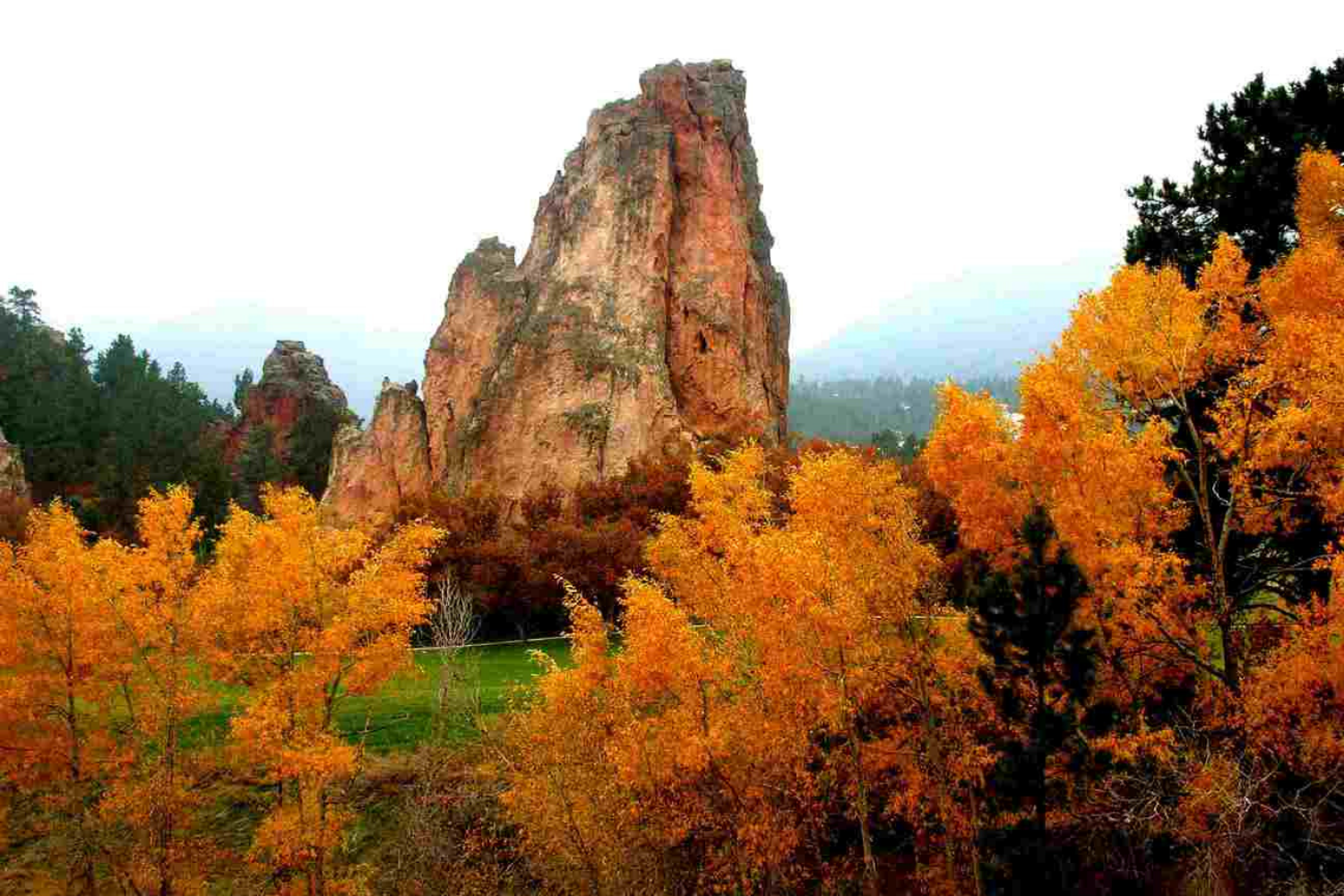 About the
Town of Larkspur, Colorado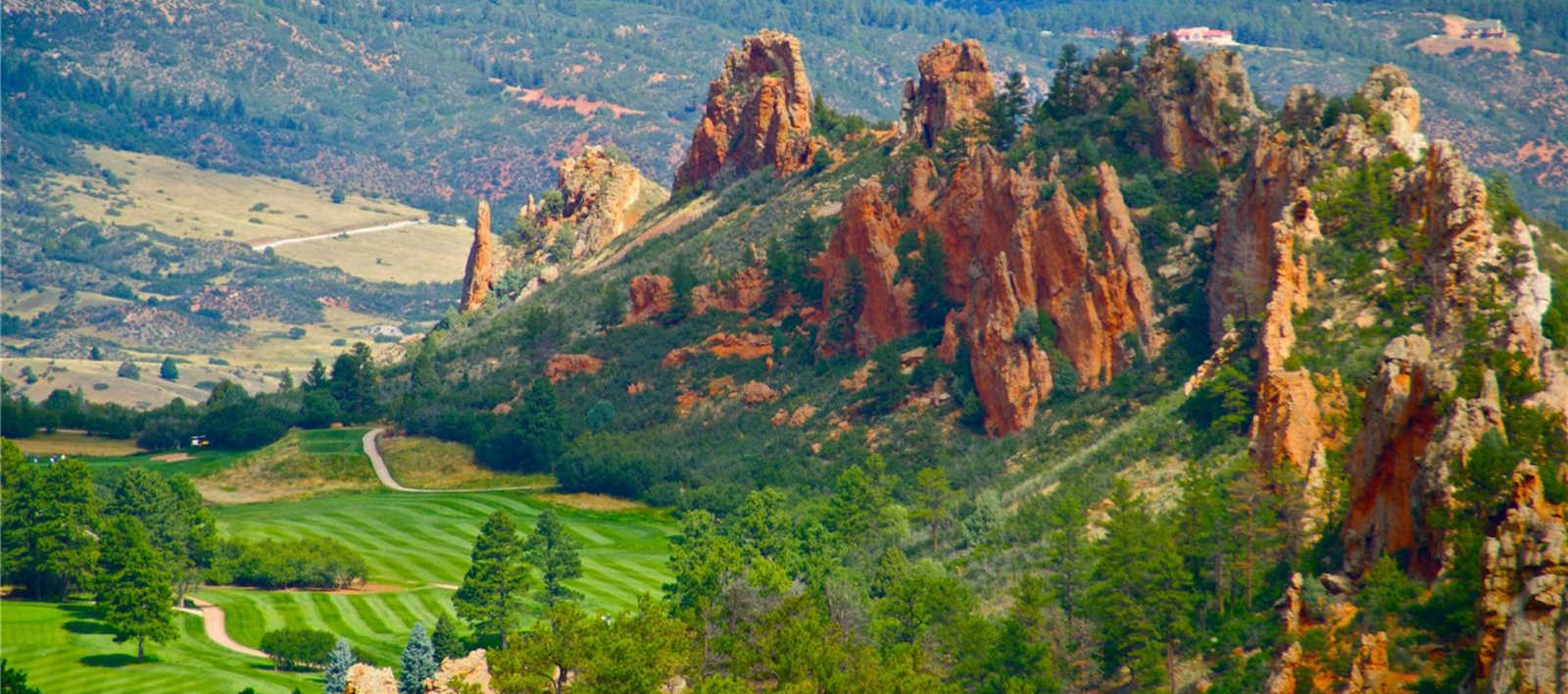 Originally, the Town of Larkspur was a major lumbering site for railroad ties, telegraph poles and firewood with millions of board feet harvested from the area. With the railroads providing a shipping point, mining came to the forefront for gypsum, red sandstone, and potash. With 2 sawmills, a blacksmith shop, a hotel, 2 general stores, a post office, school and a casino, the population began to soar at the turn of the century. Uniquely, Larkspur and Perry Park were touted as health resorts although the area was known for ranching at the time.
People from both Colorado Springs and Denver would come by railroad to enjoy the fresh air and surrounding landscape as a peaceful getaway. A stage line would take people to Perry Park with trumpeters and dancers waiting to greet the coach. Today, Larkspur is recognized for its annual Renaissance Festival, while being close to the Denver Tech Center and the Inverness Business Center. From the bustling cities, Larkspur Colorado is a short drive from Highlands Ranch, Lone Tree, Littleton, Englewood, or Centennial Colorado, and only about 40 minutes to downtown Denver Colorado. Due to its proximity to both Denver and Colorado Springs, Larkspur is the perfect home base for your visit to Colorado or Douglas County.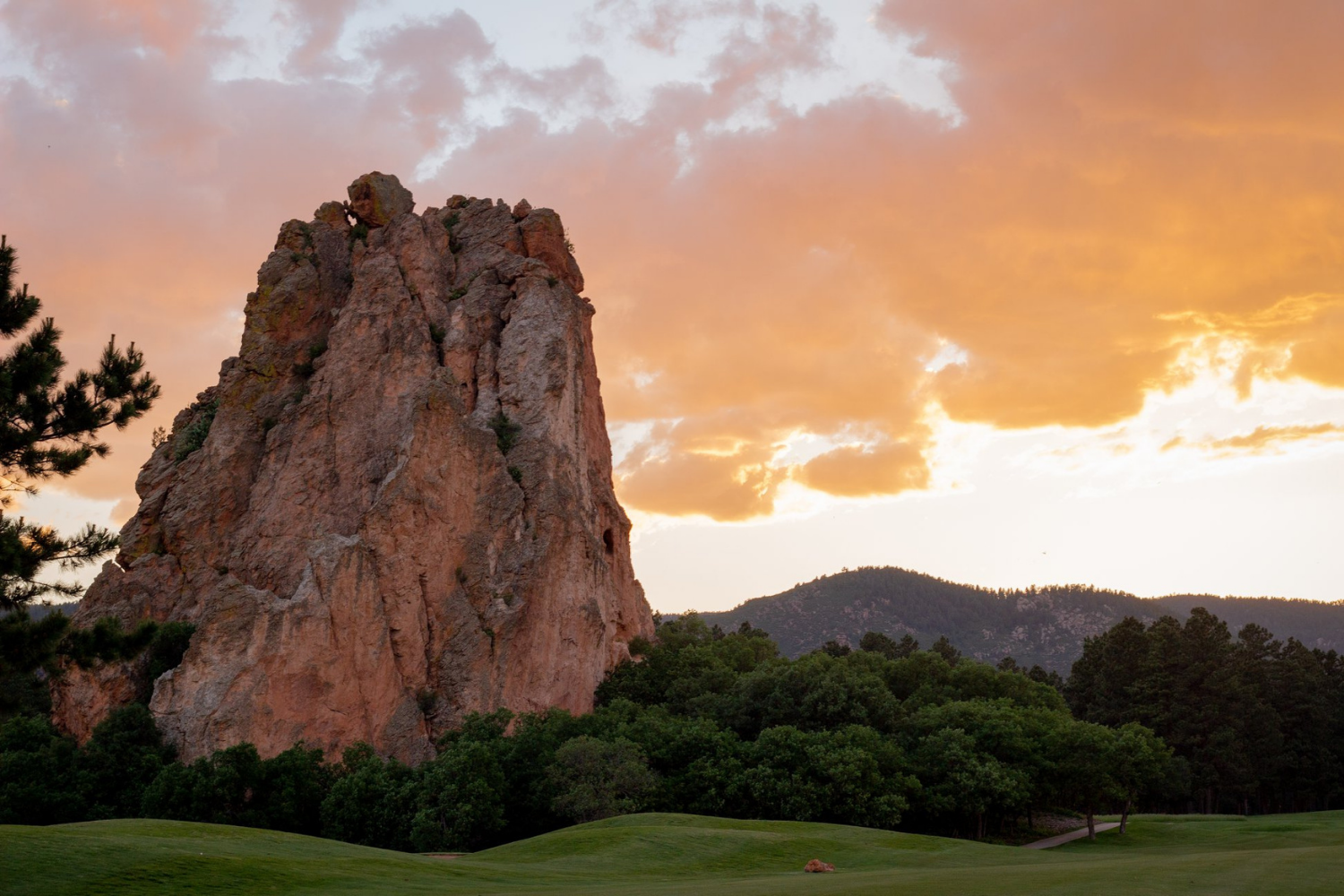 Our Beautiful
Town of Larkspur, Colorado
Why You Should Visit
Larkspur, Colorado
Larkspur is truly a magnificent place that you should visit at least once in your lifetime. Although small and quaint, with a population of just over 200 residents, it does not lack in things to do and enjoy with the whole family. Whether you want to dine like a Lord and Lady at the Colorado Renaissance Festival, have fun in the park at Yogi Bear's Jellystone Park, enjoy an evening of music at Larkspur Community Park, explore the beauty of Colorado at Pike National Forest or Rocky Mountain National Park, roast s'mores at nearby camping sites and campgrounds, hike and explore a 17-mile Colorado Front Range Trail, or just take in gorgeous, breathtaking views of the Rock Mountains, Larkspur has it all. And when you want to visit a nearby city, Denver and Colorado Springs or less than 45 minutes away.
Great Places to Stay in Larkspur, Colorado
If you are looking for the best vacation rental and hotel to reserve when visiting Larkspur, Colorado, here are our top recommendations:
The Jellystone Park at Larkspur Resort – An award-winning park that offers 100 acres of picture-perfect views of the Rocky Mountains. The resort has a wide selection of lodging options including full hookup RV sites and spacious, upscale cabin rentals. The Jellystone Park offers an exclusive amenity package that includes Yogi Bear's™ WaterZone, Arcade Alley, Mini Bowling, Yoga Lawn, and the Campfire Canteen Restaurant & Bar. It is the perfect combination of relaxation and adventure.
Cowboy Quarters Barndominium Ranch Experience – is an Airbnb destination that hosts horses, chickens, barns, oh my! Located right between Colorado Springs and Denver, on a working ranch, this modern and luxurious barn extension is a one-of-a-kind stay that offers everything you need to enjoy the trails, the lake, and surrounding wildlife.
Tree House Studio Ranch Experience – This is a truly mesmerizing place to stay, high in the trees and right in the middle of the beautiful nature that surrounds Larkspur, Colorado. When you are not living large in your very own custom tree house, kayak down the riverbend, feed the chickens, or pet the horses on this gorgeous working ranch.
How to Get to
Larkspur, CO

from Denver and Colorado Springs
Larkspur is a destination that is conveniently located between the bustling cities of Denver, Colorado Springs, and the Tri-Lakes area. Right in the middle of the map, Larkspur can be reached by car by driving on US 60.
Distance to Denver: 40.9 Miles, 47 Minutes.
Distance to Colorado Springs: 31.9 Miles, 35 Minutes.
Distance to Castle Rock: 11.9 Miles, 14 Minutes.
Even if you are mainly staying in the city but want to enjoy a small town atmosphere, Larkspur is the place to visit. Get directions below!